HELP CHECHNYA!
Organizations raising money for Chehnya:
Chechnya Project: For the Needy (PFN)
TAX EXEMPT: 76-06-10774
PO Box 691291
Houston, TX 77269-1291
Tel: 713-524-4583
Islamic Relief (IR)/ Chechnya Appeal
TAX EXEMPT: 95-44-53134
PO Box 6098?
Burbank, CA 91510
Tel: 1-888-479-4968
www.irg.org
info@irw.org
Benevolence International Foundation (BIF)
TAX EXEMPT 36-38-23186
PO Box 548
Worth, IL 60482
Tel: 708-233-0062
Fax: 708-233-0069
www.benevolence.org
bif@benevolence.org
.

pakgifts.com
Send your loved ones flowers, roses, mithai, chocolates, fruit baskets and more! FREE delivery to Pakistan! Birthday, wedding, graduation - whatever the occasion - gifts are the perfect way to convey the message.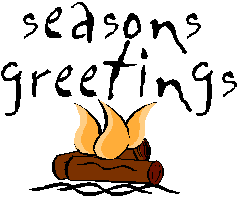 send a card
Send a Happy Ramadan card to your loved ones! Lots of zabardast Eid, and miscellaneous cards for all occasions at bluemountain.com! Best of all, its FREE!

.
Links
Dawn Internet Edition - Pakistan's most widely circulated English language newspaper. Updated round-the-clock, with a major update before 12:00 PST (07:00 GMT).
ePakistan.com - Everything from A to Z on Pakistan!

SURVEY RESULTS
Where are you going to spend this holiday season (Millennium, Christmas, New Years, Eid)?
Results:
Houston - 60%
Karachi - 30%
Chicago - 5%
New York - 5%