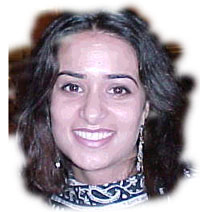 Letter from the President
In The Name Of Allah The Beneficent, The Merciful
October 15, 1999
Assalam Alaikum!
It is my distinct honor to address you all from the position of president of PSA. Having been raised as an objective child protégé of the ever vacillating Houston Pakistani politic I find this transition quite innate. As our Pakistani community increases in size we find ourselves wavering in the expanded peripheries of this diversity. It is this variety within the Pakistani culture, however, that makes us people of great passion and conviction. Allah in his creation of Mother Pakistan consummated one nation, which spawned a mélange of talent and intellect capable of reaching vast peaks. Pakistani students across the world are the keys to the cultivation, promulgation, and survival of this grand heritage. The university thus finds itself as the hub of the future of Pakistan and Pakistanis around the world.
Upon taking office earlier this month it has been my mission to provide that the future of our great culture has its own safe haven here at the University of Houston. PSA Inshallah will follow in the grand tradition of our past and present Pakistani brethren in leadership, service, and scholarly excellence. We have already participated in numerous endeavors to insure that our Pakistani student drive and ability also serve to benefit humanity. In early September the Pakistan Students Association was the backbone of the Shaukat Khanum Memorial Hospital fund-raiser to continue the fight against cancer back home. Additionally we have actively supported and taken part in efforts with Projects for the Needy to ameliorate the suffering of our fellow Muslimeen throughout the world.
Two weeks ago members of PSA dressed in traditional garb and walked through downtown with PAVA to show our support of Allah's one race, the human race. Allah willing we will continue to serve our community as much as we can with the PSA volunteer core.
Furthermore PSA looks towards the new millennium with aspirations of unity and civility amongst our people here and abroad. PSA in all of our productions looks to revel in the glorious heritage of our homeland with all Pakistanis. We look to portray the God-given aptitudes and artistry of our Pakistani contemporaries to the best of our ability. As we approach the next century we must move forward with hope and harmony. In PSA we find the heart of our future as Pakistanis of the world. Together we truly can accomplish any feat, may Allah grant us the wisdom, perseverance, and courage to do so. Thank you all for your support of PSA. Inshallah we will have a landmark year. PAKISTAN ZINDABAD!
Khuda Hafiz.
Wassalam,
Sahar Wali
President 1999-2000